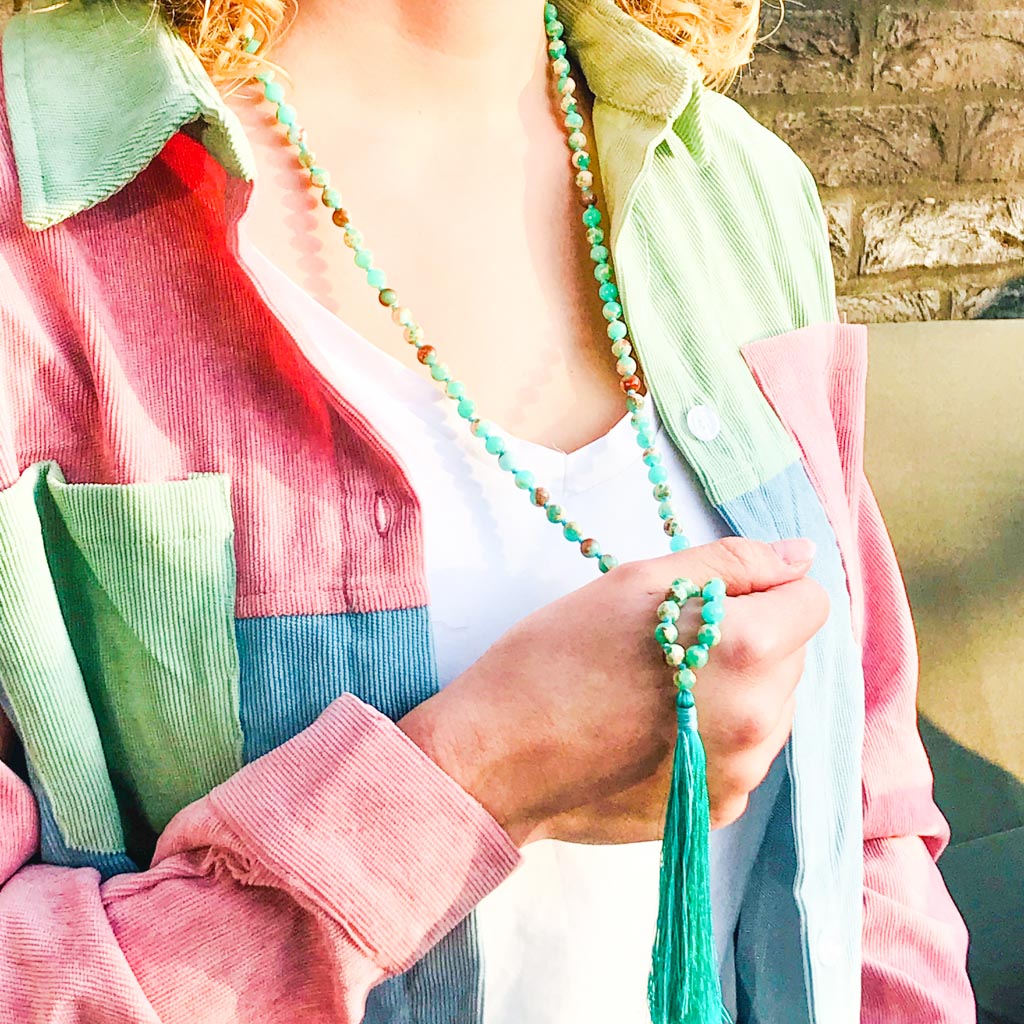 Discover our wide range of handmade Jewellery, Malas and other accessories.
How it all started …
What started 4 years ago on my travels in India as an admiration for the beauty of Gemstones and Malas has grown into YamJewels.
From yoga classes, training to teach, from semi-precious stones and jewelry admiring after they have picked and bought in India and Nepal to creating, assembling, hand-knotting and having silver pendants and charms made by the local jewelers.
New collection
Discover our latest handmade jewellery